Well, well, we are nearing the threshold of breaking out into the 'brave new, almost normal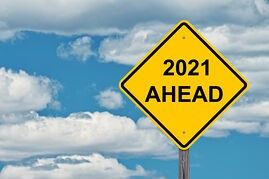 , world' i.e.. the road map out of lockdown has been set out, but what does it entail for the society. Looking ahead to summer, our star party schedule come July, would on the face of it be subject to no restrictions. We should therefore envisage that our schedule (once worked out) will be similar to a normal year. (mostly clouded out). We hope to formulate the summer Star Party schedule by May, however given that restrictions are not due to be fully lifted until June 21st at the earliest, no events will be hosted before this date. Realistically, looking at where the planets are located in the sky, coupled with the light nights of late June/early July, we probably would not be hosting any public Star Parties before mid/late July anyway, although we may have a few shakedown evenings to verify equipment is still functioning. 
According to the Covid roadmap time table, it will however not be possible to hold any formal society monthly meetings indoors this side of summer. So we shall start anew in October. There will be no Bruce Observatory public open nights before the start of October either.  However it may be possible to have a few members open nights after April; very limited numbers only, with covid precautions in situ, and only a few weeks will be possible due to the lighter nights. We will let you know in the April notes. We may also be able to undertake some repair work on the observatory over summer. 
So, not quite "full steam ahead" yet, but you would hope there wouldn't be an "all ahead stop" scenario this summer, although it won't all be plain sailing.  By autumn we may have an idea of what 'normal winter life' will be like. But for now, have faith, take heart and see you all soon...ish!!