We finally manage to host a scheduled star party on July 6th.  Conditions were not, shall we say 'summery' but at least there was enough clear sky to view the crescent Moon and fortuitously, Jupiter, in a slender gap.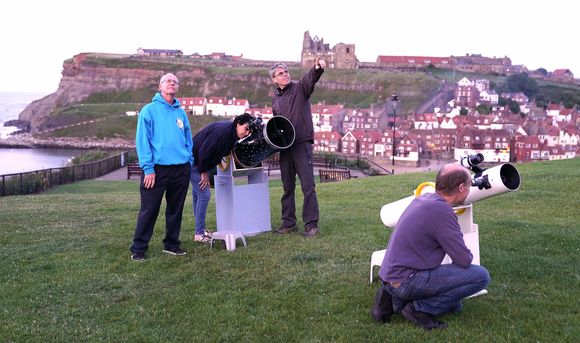 It has to be said public were a little scarce on the ground, but those who did venture over were impressed with the lunar views, and really wowed by Jupiter and attendant Galilean moons.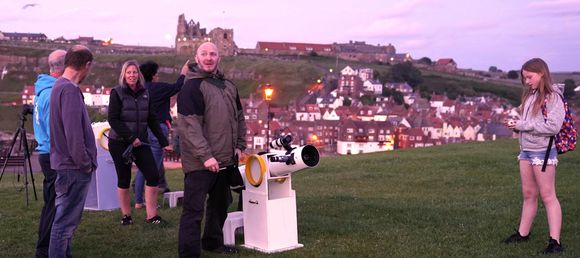 At the very least the event served as the backdrop for a Sky at Night on-line article Mark had been asked to write.  Just a pity the lunar eclipse event was after the deadline.