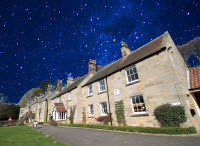 This is part of the Dark Sky festival involving all the North York Moors dark sky sites.
We will be hosting the event for Danby Moors Centre on November 2nd.  The public book to attend the event, but places at the Danby Moors Centre are limited to 60.  The event is due to start at 18:30h and therefore we are looking to be on site by 18:00h (setting off no later than 17:45h).
Personnel and transportation is therefore requested, as we would like to field 6-8 scopes dependant on the weather.  Plan B is always waiting in the wings, ie a presentation indoors.  Should the forecast be so awful, the event will be cancelled- though we shall have to wait until a few days before to make sense of the forecasts.