A case of déjà vue here as both events scheduled for early July, just like June, went ahead allowing observations of the Sun, moon Jupiter and Saturn, pretty much the only celestial objects on show. The event on the 9th was particularly interesting as we were able to view the setting Sun, complete with a sunspot grouping and a thin strata layer of cloud seemingly cutting its disk in two. A running theme as it turned out, the rising full moon also subject to a similar effect, visually pleasing through the eyepiece.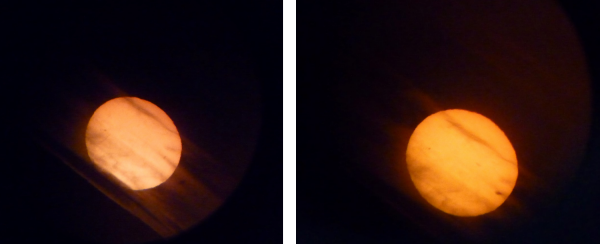 Although Jupiter remained stubbornly obscured by a cloud bank, Saturn was on show between clear slots in the cloud to the south. Of course Saturn has the rings cutting through its disk (seemingly) so i guess the theme continued. The gathered crowd more than satisfied with observations of these objects, indeed it was quite a late night with people eager to view right up to packing up time – 23:15h.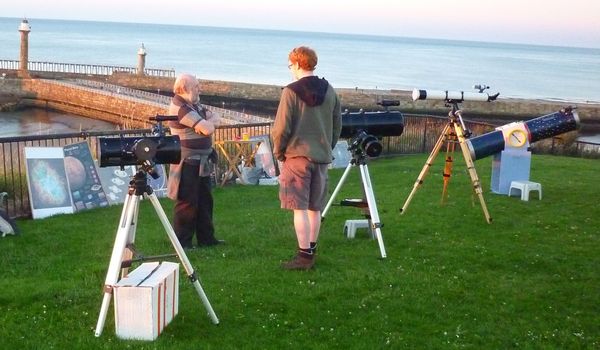 Our luck ran out for the two events at the end of July on the 28th and 29th. The Friday evening party was rained off, and as I write this the Saturday event will fall victim to cloud cover, with the likely hood of rain later. It's good to tell August is almost upon us and the schools are off!
Mark will be away for the weekend of the 5th/6th/7th, and we would normally have had a star party, so unless anyone wants to step up the next one will not until the 11th/12th of Aug – whichever is the better night.