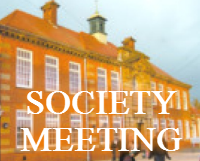 The third society meeting of the season, in newly renamed Caedmon College Normanby Site (you may know it as Whitby College or Whitby School), Room H1.
In Members' monthly meetings we usually take a tour of the night sky for the coming month using the Planetarium program, sometimes have other topics for discussion, etc.
Mark will be giving a talk on the Cassini mission, and Andi may also have something in store.
Location:
Room H1, Caedmon College, Normanby Site (Whitby School)
YO21 1LA
Whitby
United Kingdom
54° 28' 55.7292" N, 0° 37' 23.8332" W
GB