Unfortunately the lecture by Paul has had to be cancelled,
due to family illness.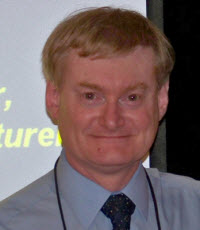 Paul will return to Whitby on May 9th to give a presentation on the Voyager probes to coincide with their 40th launch anniversary.  Entitled "Triumphs of Voyager pt 1: Journey to Jupiter/Splendours of Saturn", it promises to be every bit as informative and entertaining as Paul's other talks.
Ticket Price: £3 (to be confirmed)
Location:
Main Hall, Caedmon College, Normanby Site (Whitby School)
YO21 1LA
Whitby
United Kingdom
54° 28' 55.7292" N, 0° 37' 23.8332" W
GB