Welcome to the WDAS monthly newsletter for December 2018: a digest of the month's latest contributions to our website. 
Below you'll find Society News, Sky Notes; along with event details.  Speaking of which...
Society Christmas Meal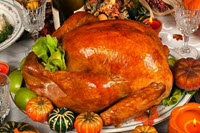 Well, it's tonight and as far as we know nine people will be enjoying the Christmas feast at the Hare & Hounds.  If you want to come along last minute – there may be a spare place. 
We dine at 19:00h.  A full write up will be included in the January notes.
Society News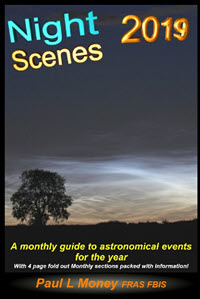 We now have 25 copies of Night Scenes 2019, and are beginning to distribute them. 
The good news is that they are just £4 to paid up society members (or those renewing) and £6 for non members.  They are without doubt the best glossy colour astronomical almanac on the market, quite simply indispensable for the coming year.
If you want one let Mark know, but he will be bringing them along to the December meeting on the 4th.
It will soon be time for sub renewal's for the coming year.  Happily society subscription rates will be kept at the same level as last year, ie. £12, for adults with subsidied rates at £8 for under-16s.  You can bring subs along to the WDAS monthly meetings in December, January or February at the very latest.  If you cannot make the meetings, cheques are made payable to:
Whitby & District Astronomical Society
Please address to Mark Dawson:
33 Laburnum Grove, Whitby YO21 1HZ.