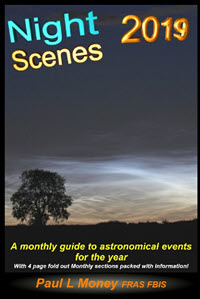 We now have 25 copies of Night Scenes 2019, and are beginning to distribute them. 
The good news is that they are just £4 to paid up society members (or those renewing) and £6 for non members.  They are without doubt the best glossy colour astronomical almanac on the market, quite simply indispensable for the coming year.
If you want one let Mark know, but he will be bringing them along to the December meeting on the 4th.