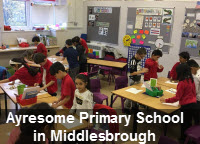 Just to reminder that we shall be hosting a star party event for visiting pupils from Ayresome Primary School & Lego Innovation Studio up at the Whitby Youth Hostel on April 3rd 2018.
Elizabeth Labelle, assistant Head Teacher, was greatly impressed with pupil feedback after last year's event, and say's the new party can't wait to 'do some star gazing'.  The start time is around 20:30h at WHA on the east cliff.
The Star Party season on the West cliff will commence from May.  Probable dates will be May 19th and 26th.  The moon is visible, as well as several planets.  Location will be the Captain Cook headland from 21:00h.